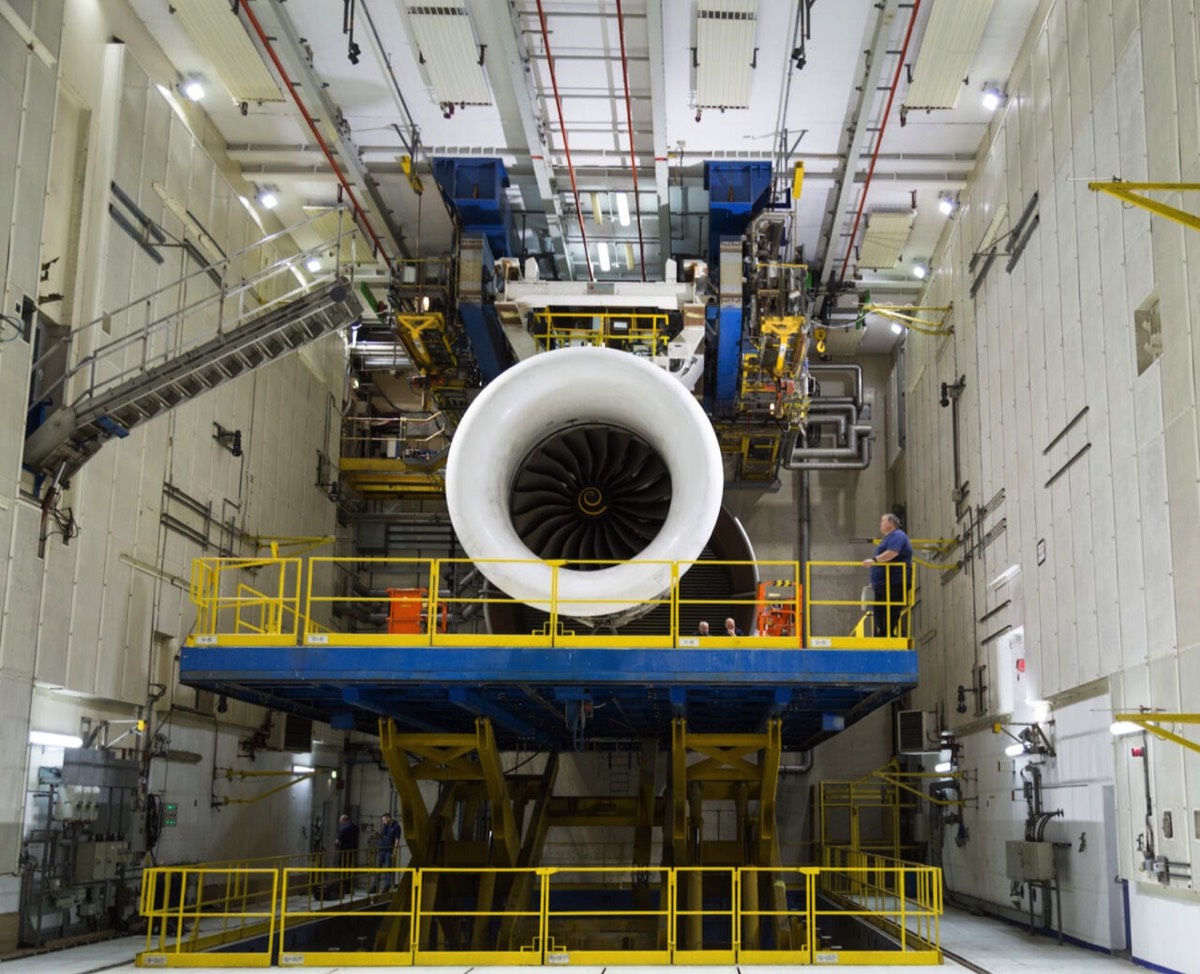 What's Trending in Aerospace – January 17, 2021
---
02.04.2021 Filed in: Aerospace written by: Staff Writer
Commercial Search Continues for Sriwijaya Air CVR After Divers Find Detached Underwater Beacon
Representatives for Indonesia's National Search and Rescue Agency (Basarnas), provide some of the latest updates on the investigation into the disappearance of Sriwijaya Air Flight SJ-182 from radar during a Jan. 9 flight. (Basarnas)
Accident investigators working on the crash of Sriwijaya Air Flight 182 retrieved the flight data recorder (FDR) of the Boeing 737-500 that lost contact with air traffic controllers shortly after taking off for a Jan. 9 flight from Jakarta to the island of Borneo with 62 passengers and flight crew onboard.
According to several updates about the investigation published by Indonesia's National Search and Rescue Agency (Basarnas), divers from the Indonesian Navy were able to retrieve the FDR using signals captured from its underwater beacons. The same divers that found the FDR also discovered a separate underwater beacon that was detached from the aircraft's cockpit voice recorder (CVR).
"Today's search and rescue plan remains focused on three objects," Basarnas said in a. Jan. 16 press release. The search for the victim's body parts became the next main destination for aircraft debris and the Cockpit Voice Recorder (CVR), which until now has not been found.
American Airlines Introduces New Digital Health Passport for COVID-19 Test
American Airlines has introduced a new digital process for passengers to provide negative coronavirus (COVID-19) test results, the VeriFLY app is the Texas-based international carrier's new mobile health passport.
Starting Saturday Jan. 23, American will introduce the app for travelers to all international destinations. U.S. international travel regulations now require passengers arriving from all international locations to test negative for COVID-19 within three calendar days of departure.
"We're expanding our work with VeriFLY to quickly evolve our usage of the app and make international travel easier for our customers," Julie Rath, Vice President of Customer Experience at American, said in a Jan. 14 press release. "We support the implementation of a global program to require COVID-19 testing for travelers to the United States, and we want to do everything we can to make travel a seamless experience for customers. We've received positive feedback about the app so far and look forward to more customers having the opportunity to use it."
The app has already been available to passengers traveling from from the U.S. to several countries including Jamaica, Chile, Colombia, El Salvador, Guatemala and Honduras, with American already stating that "thousands" have used the app in recent months.
Rolls Royce Prepares to Open World's Largest Aircraft Engine Testbed
Rolls Royce expects to open the world's largest aerospace engine testbed in a few months. (Rolls Royce)
Rolls-Royce has successfully completed the first engine run on its state-of-the-art Testbed 80, which will become the largest indoor aerospace testbed in the world when it is officially opened in a few months.
With an internal area of 7,500m2, the testbed successfully conducted its first run on a Rolls-Royce Trent XWB engine.
"Today is an important landmark in our journey towards a more sustainable future for aerospace and aviation. Testbed 80 will not only test engines such as the Trent XWB – the world's most efficient aero-engine in service – but also the engines and propulsion systems of the future, which will see us take another step towards decarbonization," Chris Cholerton, President Rolls-Royce Civil Aerospace, said in a Jan. 14 press release. "It's great that the first engine test has been a success and we are looking forward to the official opening of the facility in the coming months."
The versatility of the testbed means it is able to accommodate engines of all sizes up to 155klbf thrust – that's enough power to launch a Boeing 747 with one engine, according to Rolls Royce.
JetBlue Unveils New Airbus A220 Cabin Interiors
JetBlue unveiled the new interior configuration and technologies featured on its new Airbus A220-300 on Jan. 12, after receiving the first of 70 of the aircraft type that the New York-based airline has on order.
JetBlue's A220 is outfitted with the Collins Meridian seat, customized around customer feedback and featuring a number of design elements with comfort and convenience in mind, according to the low cost carrier. Their new fleet of A220s are also the first of this aircraft type to feature Viasat connectivity.
"With the A220 we've taken a state-of-the-art aircraft and added our award-winning touch to bring to life an experience only JetBlue could dream up," Jayne O'Brien, head of marketing and loyalty, JetBlue, said in a Jan 12 press release. "We look forward to welcoming customers onboard our newest aircraft, with incredible onboard comfort, one-of-a-kind design elements and unparalleled entertainment and connectivity."
Boeing Reports Fourth Quarter Delivery Numbers
Boeing announced its fourth quarter program deliveries showing a total of 59 commercial aircraft and 34 defense, space, and security program deliveries, according to a Jan. 12 press release. Boeing notes that resuming 737 MAX deliveries was a milestone however they chose to limit deliveries on their 787 program for comprehensive inspections.
"The resumption of 737 MAX deliveries in December was a key milestone as we strengthen safety and quality across our enterprise," Greg Smith, Boeing executive vice president of Enterprise Operations and chief financial officer, said in a press statement. "We also continued comprehensive inspections of our 787 airplanes to ensure they meet our highest quality standards prior to delivery. While limiting our 787 deliveries for the quarter, these comprehensive inspections represent our focus on safety, quality and transparency, and we're confident that we're taking the right steps for our customers and for the long term health of the 787 program. As we continue navigating through the pandemic, we're working closely with our global customers and monitoring the slow international traffic recovery to align supply with market demand across our widebody programs. In 2021, we'll continue taking the right actions to enhance our safety culture, preserve liquidity and transform our business for the future."
Military
Boeing Apache Guardian to be Used by Australian Army
The Australian Army announced it has selected Boeing's AH-64E Apache Guardian to replace its Army Armed Reconnaissance Helicopter (ARH), according to a Jan. 15 press release.
"This new ARH capability will strengthen Australia's armed reconnaissance force to better shape our strategic environment and deter actions against our national interest," Minister for Defense, Senator the Hon Linda Reynolds CSC said in a press statement. "Defense considered a number of helicopters against key criteria of proven ability, maturity, and an off-the-shelf operating system. The Apache Guardian is the most lethal, most survivable, and lowest risk option, meeting all of Defense's capability, through-life support, security, and certification requirements."
Reynolds said the AH-64E will avoid ongoing costs and risks associated with developmental programs that they incurred with the ARH Tiger and other programs.
Northrop Grumman to Finish F-16 EW Suite Under OTA Agreement
The U.S. Air Force has chosen Northrop Grumman to finish an electronic warfare (EW) suite for the Lockheed Martin F-16 fighter fleet under an Other Transaction Authority (OTA) agreement for prototyping, the company said Jan. 11.
The service issued the agreement under the New Hampshire-based System of Systems Consortium's (SOSSEC) Air Force Open System Acquisition Initiative (OSAI).
"This critical capability will protect pilots from the growing danger of radio frequency-guided weapons by detecting, identifying and defeating advanced threat systems," the company said. "Northrop Grumman will continue to team with non-traditional defense contractors for the execution of this OTA project."
The EW suite "will significantly increase protection" for F-16s in contested environments and incorporates company lessons learned from multiple programs for "an effective and affordable solution to keep the Viper relevant throughout its service life," according to Ryan Tintner, Northrop Grumman vice president for navigation, targeting and survivability.
The system is to provide full-spectrum radar warning, threat identification and advanced countermeasures, as well as "proven pulse-to-pulse operability with the F-16's newly acquired AN/APG-83 Scalable Agile Beam Radar (SABR)" by Northrop Grumman.
This article was first published by Defense Daily, a sister publication to Avionics, check out the full version here.
Connectivity
OneWeb has adjusted its plans for the size of its Low-Earth Orbit (LEO) constellation down from a 48,000-satellite constellation to roughly 7,000, the company announced Wednesday.
In May, while the company was in Chapter 11 bankruptcy, OneWeb asked the FCC to increase its market access for a constellation of 48,000 satellites. Now, OneWeb is recalibrating and reducing its request for U.S. market access to 6,372 satellites. OneWeb said that together with the 720 satellites for which it is already licensed by the FCC, the total constellation size will be roughly 7,000.
OneWeb emerged from Chapter 11 bankruptcy in November 2020 under the ownership of a consortium led by the U.K. government and Bharti Global. About a month after the milestone, OneWeb returned to flight with a launch of 36 satellites, bringing the number of satellites in its constellation to 110. The company said it is focused on launching its first-generation system of 648 satellites and on track to start regional commercial services within a year.
In the FCC filing dated Jan. 12, OneWeb said the revised deployment plan will allow for "superior end user throughput and spectral efficiency while reducing funding requirements and fostering OneWeb's responsible space vision."
Unmanned $5.8 Million in UAS ASSURE Research Grants
The Federal Aviation Administration awarded 33 grants totally $5.8 million to universities in its Air Transportation Center of Excellence for Unmanned Aircraft Systems (UAS), according to a Jan. 13 press release. The universities, collectively known as the Alliance for System Safety of UAS through Research Excellence (ASSURE), will use the grants for research, education, and training with the goal of safely integrating drones into the nation's airspace system (NAS).
Eight research areas were chosen for the first-round of 2021 grants including: air carrier operations, UAS cargo operations, high-bypass UAS engine ingestion test, small UAS mid-air collision likelihood, mitigating GPS and automatic dependent surveillance-broadcast (ADS-B) risks for UAS, and shielded UAS operations.
"These universities are making great strides in advancing our efforts to safely and efficiently integrate UAS into our nation's airspace system," FAA Administrator Steve Dickson said in a press release. "Each grant is designed to explore the questions that will lead to greater UAS and unmanned air carrier integration, which will ultimately deliver new transportation solutions and economic benefits for the American people."
AeroVironment To Acquire Arcturus UAV, Expanding Portfolio Into Larger UAS
AeroVironment on Wednesday said it has agreed to acquire Arcturus UAV for $405 million in a deal that will expand its portfolio of unmanned aircraft systems (UAS) into larger products and position it in more lucrative programs.
Arcturus develops and produces Group 2 and Group 3 UAS systems, which have maximum takeoff weights of between 21 and 55 pounds, and less than 1,320-pounds, respectively. AeroVironment develops and manufactures smaller hand-launched UAS in the Group 1 category.
"We are excited about the opportunities for value creation through our acquisition of Arcturus UAV, which will enable us to accelerate our growth strategy and expand our reach into the more valuable Group 2 and 3 UAS segments," Wahid Nawabi, president and CEO of AeroVironment, said in a statement. "Group 2 and 3 UAS and services, collectively, potentially represent more than $1 billion in annual contract value, according to an independent forecast. Combining our highly complementary products and technologies will enhance our portfolio, deliver top and bottom-line growth, and enable us to provide customers with a complete set of Group 1 through 3 UAS, tactical missile systems, high-altitude pseudo-satellites and unmanned ground vehicle solutions. Through this expanded portfolio, we will be well positioned to serve a broader range of customer missions across multiple domains and significantly enhance value for shareholders over the near and long-term."
Excluding the Arcturus transaction, which is expected to close during AeroVironment's fourth quarter fiscal year 2021 that closes in April, the company is forecasting sales in FY '21 between $390 million and $410 million. AeroVironment expects the acquisition to be immediately accretive to its adjusted operating earnings.
Embedded
New SOSA Aligned 3U VPX FPGA Board Abaco Systems, Inc. released a new Sensor Open Systems Architecture (SOSA) technical standard aligned 3U VPX FPGA board, the VP831, according to a Jan. 14 press release. The VP831 is the updated version of Abaco's VP889 and comes with 100G Ethernet.
"Abaco is committed to delivering a quality, off-the-shelf capability ensuring the success of mission critical applications now and throughout the lifetime of the program," Pete Thompson, VP of product management for Abaco Systems, Inc. said in a press statement. "Our commitment to innovation is exemplified with the VP831, which will be beneficial in a wide range of military/aerospace and commercial applications such as communications, sensor processing, radar, and electronic warfare just to name a few. We are thrilled to add another product to our portfolio which is aligned with SOSA™ technical standards to deliver our customers the solutions they need to succeed."
The VP831 offers upgrades to the embedded ARM cores and advanced security. It also includes configurable serial interface option and embedded multiprocessor system on chip (MPSoC), according to the release.
Space
US Air Force Picks Redstone Arsenal in Alabama for U.S. Space Command HQ
The U.S. Air Force has picked Redstone Arsenal, Alabama as the "preferred location" for U.S. Space Command's headquarters, pending a final decision in 2023 after the completion of an environmental impact assessment.
Alabama Republican Gov. Kay Ivey said that Deputy Assistant Secretary of the Air Force for Installations Bob Moriarty called her on the morning of Jan. 13 to tell her of the selection by Air Force Secretary Barbara Barrett after Ivey, Redstone, and city of Huntsville officials made their final pitch to the service in late December.
Ivey said on Jan. 13 that Redstone Arsenal was the "most natural choice" to host U.S. Space Command because of the arsenal's history of involvement in space exploration, including work on the Space Shuttle and building the Saturn launch vehicles for the Apollo program, and because of the presence of 65 federal agencies at Redstone Arsenal, "not to mention the growing presence of the FBI and other federal installations."
Established in its first incarnation in September 1985 to provide joint command and control for all military forces in outer space and coordinate with the other combatant commands, U.S Space Command was inactivated in 2002 and its activities and personnel were moved to U.S. Strategic Command.
The new U.S. Space Command was established in August 2019, four months before the U.S. Space Force, and has been informally housed in Colorado Springs, Colorado at Peterson AFB – the former location of Air Force Space Command since then.
U.S. Space Command – a geographical combatant commander — is a separate entity from the U.S. Space Force, the newest branch of the U.S. armed forces that sits under the Department of the Air Force. The Space Force headquarters is situated at the Pentagon, along with all the other services' official headquarters.
Orion Transferred to NASA
The Orion Artemis I spacecraft has been transferred to NASA's Exploration Ground Systems (EGS) after completing assembly and testing, Lockheed Martin announced in a Jan. 14 press release.
"Orion is a unique and impressive spacecraft and the team did an outstanding job to get us to this day," Mike Hawes, Orion vice president and program manager for Lockheed Martin, said in a press statement. "The launch and flight of Artemis I will be an impressive sight, but more importantly it will confirm Orion is ready to safely carry humans to the Moon and back home. This tremendous advancement opens the door to a new era of deep space exploration that will ultimately benefit us back here on Earth."
The spacecraft will complete a mission to the Moon later this year and will be the first launch of the Orion spacecraft with NASA's Space Launch System rocket, according to the release. The mission will validate equipment for future crewed missions.
Air Taxi
Volocopter Looks to Expand Beyond Orlando to Other US Cities
The Federal Aviation Administration (FAA) accepted an application from the German air taxi start-up, Volocopter, for concurrent Type Certificate validation, according to a Jan. 15 press release. Volocopter is currently in the process of receiving Type Certification for their VoloCity aircraft from the European Union Aviation Safety Agency. (EASA).
"We are the 'Pioneer of Urban Air Mobility' and our accomplishments are setting the stage for more extensive adoption of UAM implementation by our industry," Florian Reuter, CEO of Volocopter, said in a press statement. "By focusing on a collaborative approach to success, we are bringing excellence, expertise, and experience to the table together with our partners, and with that, we are leading the way to bring urban air mobility to life in cities around the globe. From the beginning, we have considered the U.S. an important market for our services. Certification is the key to this market, and we are excited to begin the process of seeking approval from the FAA to introduce this innovative era of mobility not only in Europe and Asia but also in the U.S."
Receiving type certification from the FAA would allow Volocopter to bring their electric vertical take-off and landing (eVTOL) air taxi to the American market. Volocopter plans to launch their commercial aircraft with EASA certification in the next 2 to 3 years, according to the release.
Announcement from Integrity Engineering & Design Solutions
As businesses are scaling, finding the right talent to meet your needs requires frustrating onboarding logistics, countless hours of training, and increased overhead through employee compensation. Integrity-EDS, will soon be announcing the launch of our next-generation mobile and desktop platform, enabling leaders to hire on-demand talent for as long or as short as necessary. In turn, teams can achieve maximum efficiency without unnecessary downtime, skill development, or overhead.
Interested in learning more?
Click on "Find Out More" below for access to exclusive launch & platform information, feature updates, and beta testing opportunities,